career path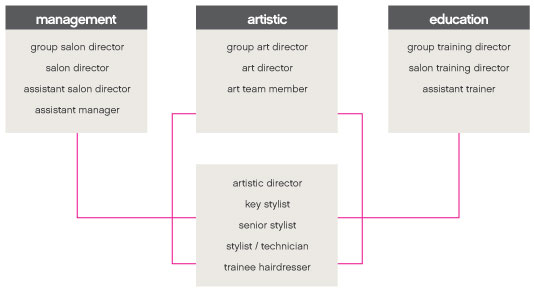 At cream we believe we have the hottest, most highly trained and motivated individuals. Whether you are an Artistic Director or looking to start out in this exciting industry our ongoing training is exceptional.
At cream we take your hairdressing career seriously. As you can see by our career path even at an early stage we can personalise your career to suit your talent and ambitions.
If you would like to discuss a career future with cream please do not hesitate to contact us.
Please contact Selina on 01242 579609 or email [email protected]