Exhibition Work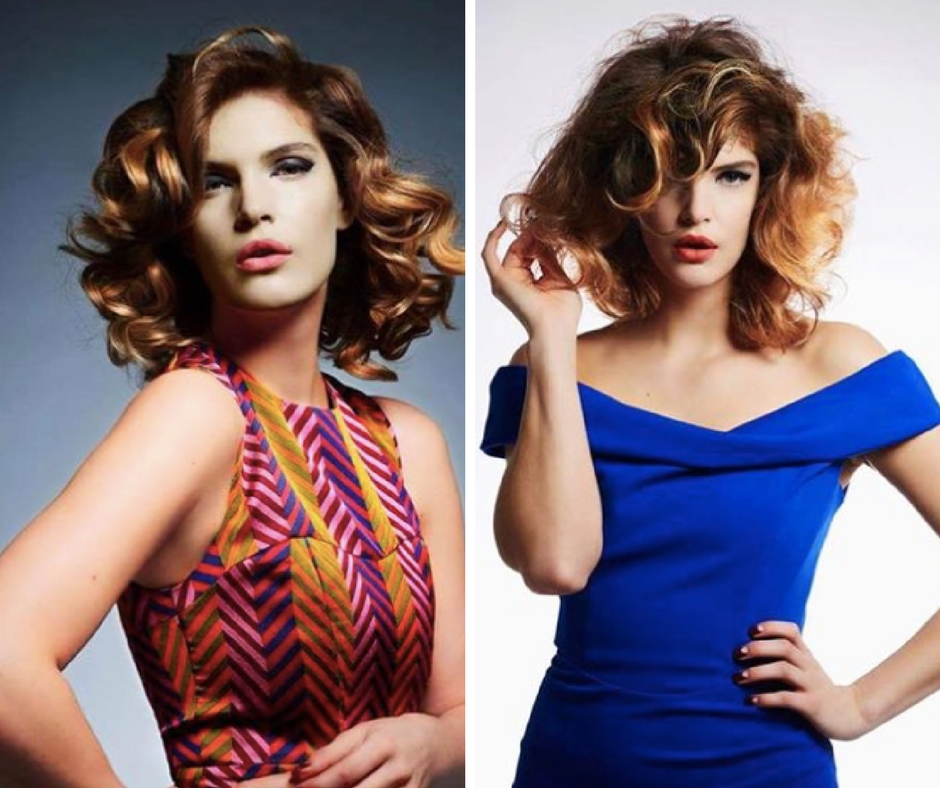 Inspire UK
Cream's Artistic Director Dean Brindley was invited by Schwarzkopf to take part in its Inspire UK shoot. One of only eight cutting-edge stylists handpicked from elite UK salons, Dean worked with the Schwarzkopf team and their models in London to recreate two styles from their Essential Looks collection. Inspired by the colour and glamour of the 1940s, Dean used OSIS+ Session Label Powder Cloud to add weightless volume and create two Opulent looks with a modern twist. Inspire UK was launched by Schwarzkopf to encourage the cream of young, British hairdressing talent to create their own interpretation of the Essential Looks trends. "The goal of Inspire UK is to allow hairdressers to interpret the trends we have defined within Essential Looks," a spokesman for Schwarzkopf is quoted as saying. "Inspire UK as a diffusion line of Essential Looks is where creativity meets the salon floor, delivering trends that really resonate with clients. It's not enough to show a directional trend look: we have to show how this can be practical and easily wearable for everyday clients."
Click here to see Dean working on his Inspire UK looks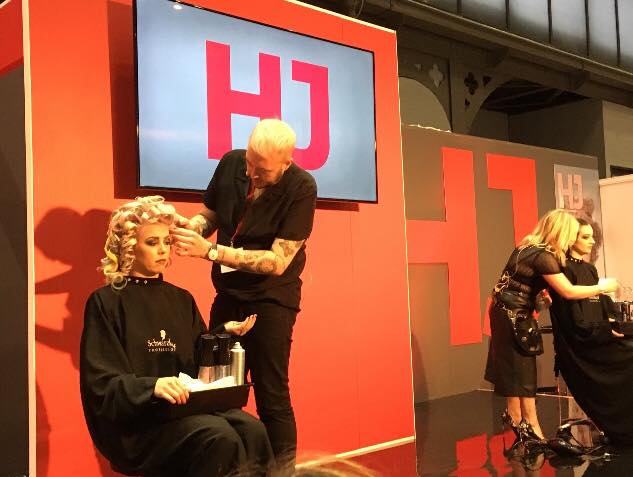 HJ Live North
Gloucester Salon Director Will Eagles was on stage in Manchester for the HJ Live North exhibition. The biggest professional hairdressing event in the north took place at Manchester Central and welcomed seasoned stylists, barbers, protégées and industry legends. Will followed Rick Roberts' Monochromatic collection which included a British Sign Language Interpreter - a first for HJ Live - showcasing Schwarzkopf's new collection, a bold take on Fifties Hollywood starlets. Joining him on day one of the event were barber Joseph Lanzante, who demonstrated new advances in micro pigmentation and how it can work for clients with hair loss, and newcomer Kirby Blythe, who transformed model's hair from daytime to evening looks with her Modern Glamour collection. "HJ Live North was a great success," said a spokesman for the event. "Cream showcased their Opulent Collection - a contemporary take on old-school glamour teamed with a dark side. "Androgynous styling and strong, stand-out colours reigned supreme."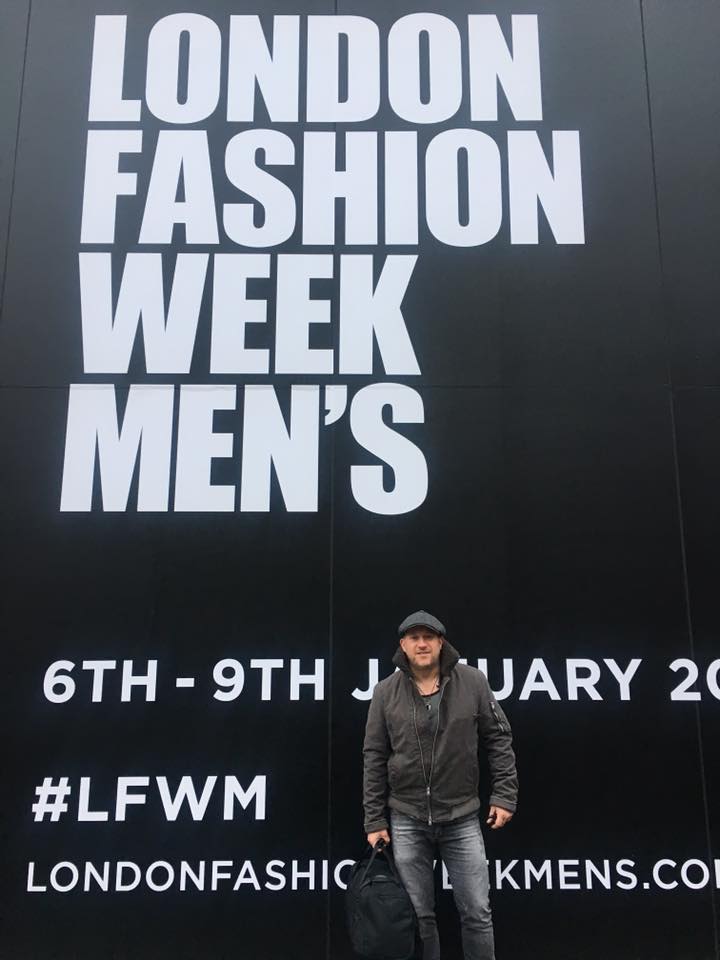 London Fashion Week Men's
MD Scott Smurthwaite and Artistic Director Dean Brindley were asked to work on the prestigious Alex Mullins runway show for London Fashion Week Men's. At the British Fashion Council Presentation Space in The Strand, Scott and Dean prepped models wearing Alex's autumn 2017 menswear collection. Alex is heavily influenced by his south London childhood, and it's this kicked-back, home-spun, lazy Sunday narrative that inspired him to create the Seventies-inspired collection, showcasing large, bold, simple prints and colours out of heavy fabrics. Lots of exaggerated, heavily-patterned headscarves, large pocket detail and hats gave his collection a fresh approach, and hair of course had to follow suit. So Scott and Dean created iconic Seventies looks with a modern twist. Alex launched his eponymous label in 2014 and is now stocked by luxury stores across the world, including 10 Corso Como in Milan, Shanghai and Seoul, and Joyce in Hong Kong.
,
Click here for more press coverage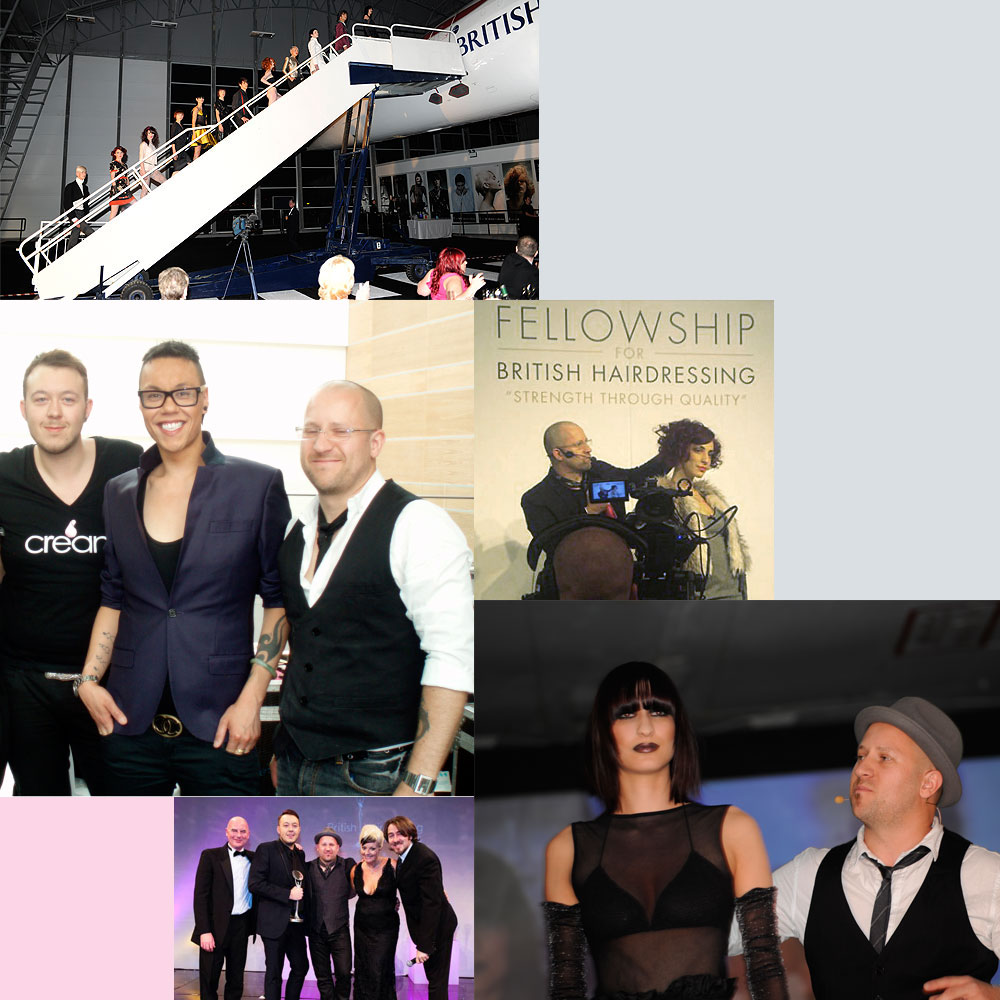 Gok and the cream art team
The cream art team were delighted to be asked to work alongside Gok Wan on his ''audience with Gok Wan' Show' at the grand opening of Gloucester Quays Designer outlet village.
The cream art team provided hair expertise and make up for all the models for the show working closely with Gok.
Cream has worked with many celebrities over the years and Gok has got to be the nicest… what a lovely and talented guy.
cream on the runway
Cream are regularly asked to perform shows and demonstrate their talents at a hugely diverse selection of venues, both nationally and internationally. Nothing to date quite tops one of the most recent shows we were invited to do.
Schwarzkopf celebrated their 111th year in business by inviting all of their most successful hairdressers and industry colleagues to a five star hairdressing and fashion show gala dinner. To create the ultimate iconic setting they exclusively hired the Concorde hanger at Manchester airport and constructed a show catwalk directly underneath Concorde itself. The effect was truly spectacular! Around 400 guests witnessed an iconic hair show and demonstration, whilst our models strutted their stuff underneath what can only be described as the most famous plane in the world.
We can only wonder where our next show will be…
cream demonstrate essential looks at salon international
Salon international is by far the most inspirational event in world hairdressing. A three-day extravaganza at the prestigious Excel centre in the heart of London docklands. This event annually attracts thousands of visitors from all around the world and is indeed the hairdressers Mecca.
cream were asked to demonstrate The Essential looks collection for Schwarzkopf International and took the catwalk by storm working on the largest show stage three days in succession.
Unanimously voted by the fellowship organisers 'best show 3 days in a row', delivering our models to an international audience was an inspiring experience. Our models were carefully handpicked from the London dance academy Rudeye. Rudeye built their reputation by working with stars such as Gwen Stefani and Madonna and executed nothing short of a show stopping performance.
The preparation and rehearsal that cream team put into an event of this size was phenomenal but it proved to be our best show to date…