Press coverage
Peaches & Cream, Hair Magazine - five days, five ways
We're always looking to push the boundaries here at Cream - it's why we love doing national magazine shoots like this one. Here's our latest project for HAIR and Beauty Magazine. Our Artistic Director Dean Brindley and stylist Hannah Evans spent the day in London creating these gorgeous looks for a five days, five ways feature. First up, using Schwarzkopf Professional's brilliant products, they created a chic French braid before moving on to a head of natural curls. Then it was time for this undone, plaited up-do, some stunning rippled waves and finally, a beach-kissed, salt spray look. Dean and Hannah had a terrific day with make-up artist Karen Lockyer and photographer Roberto Aguilar.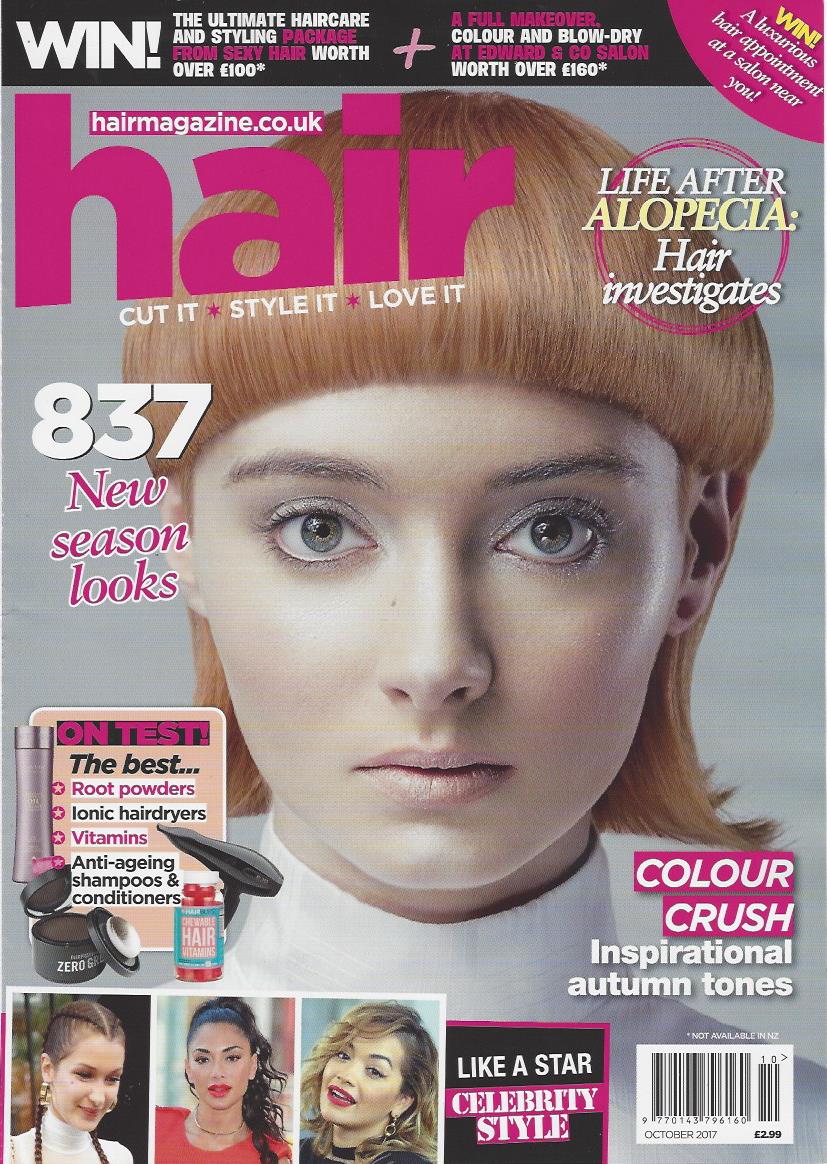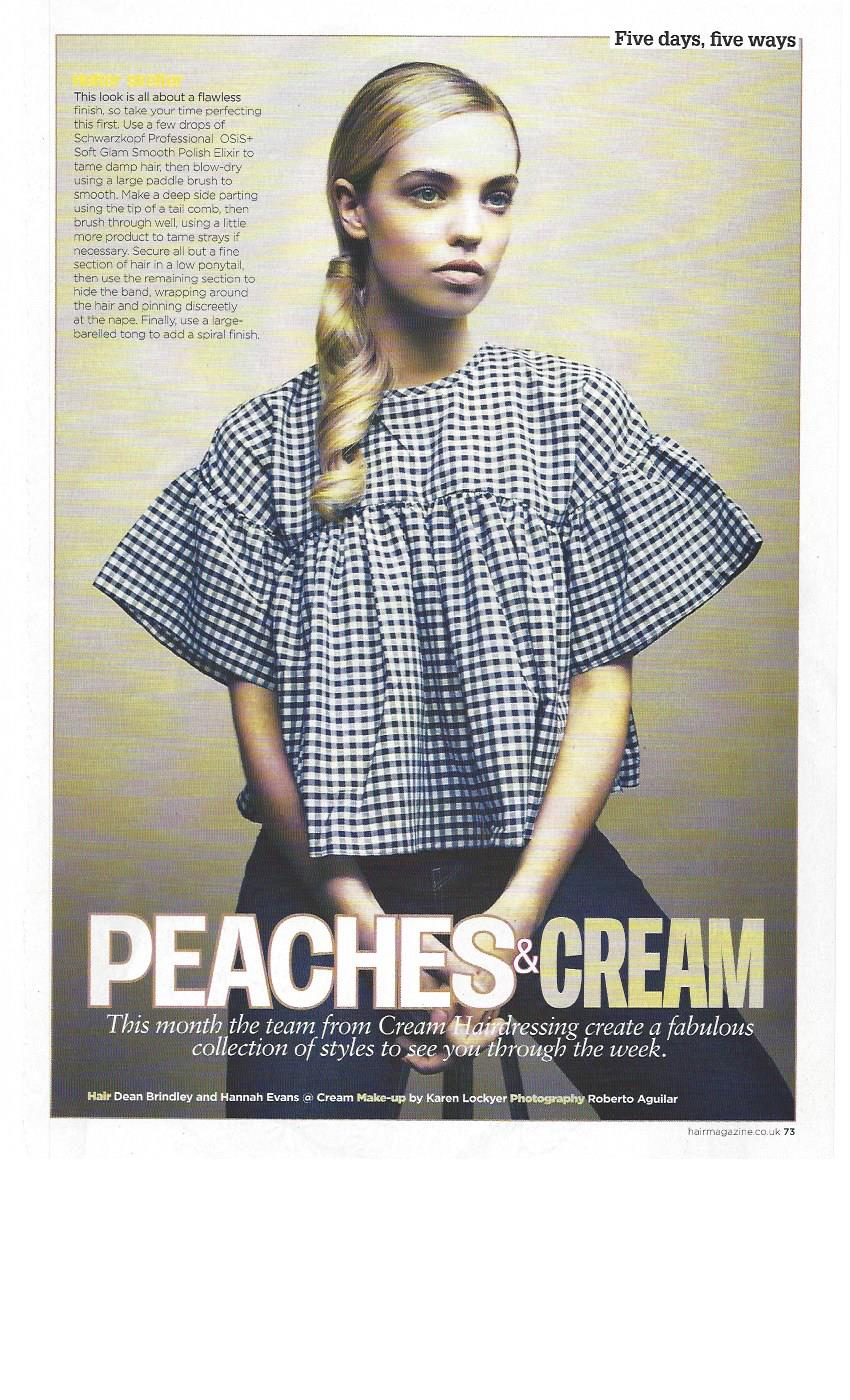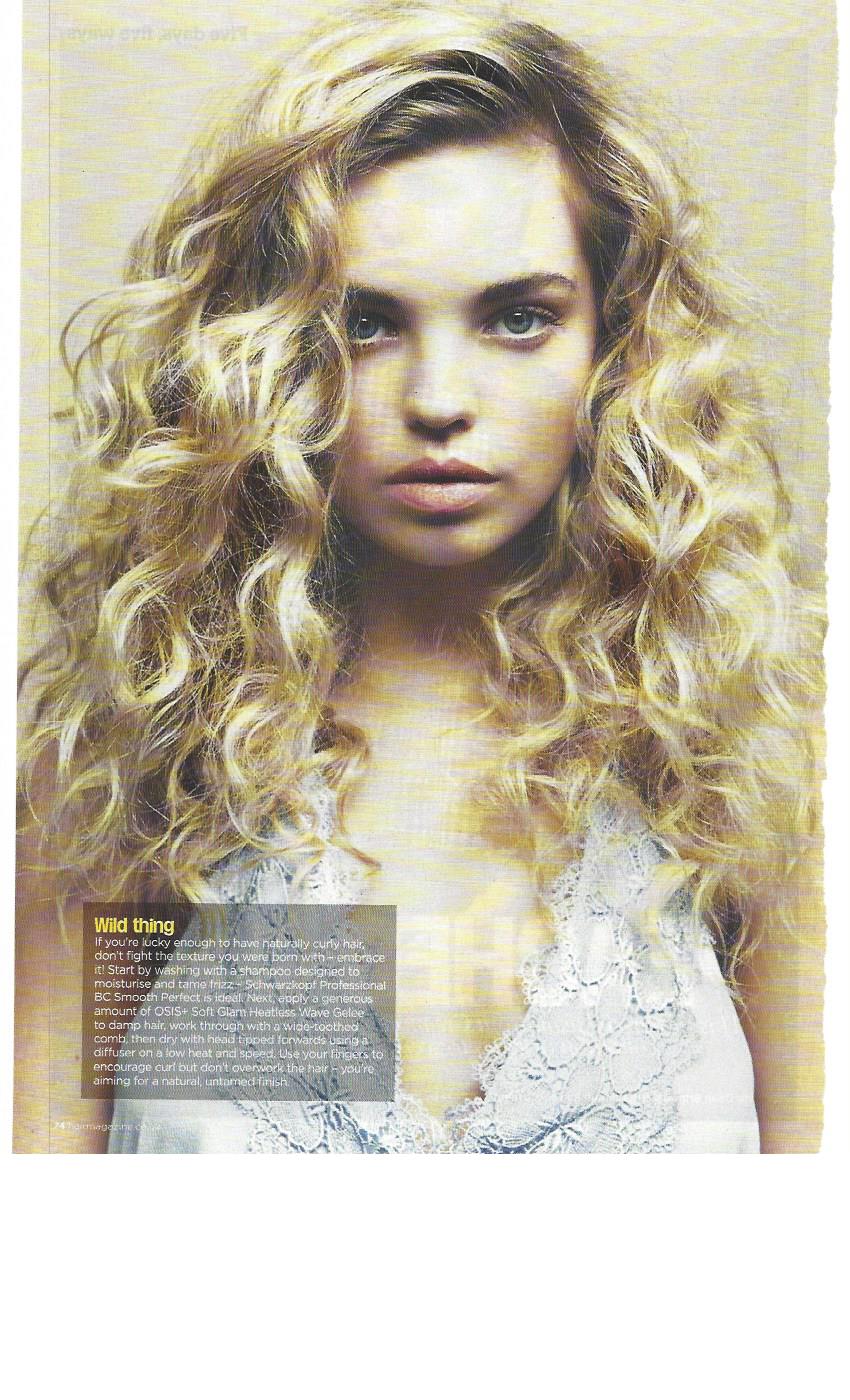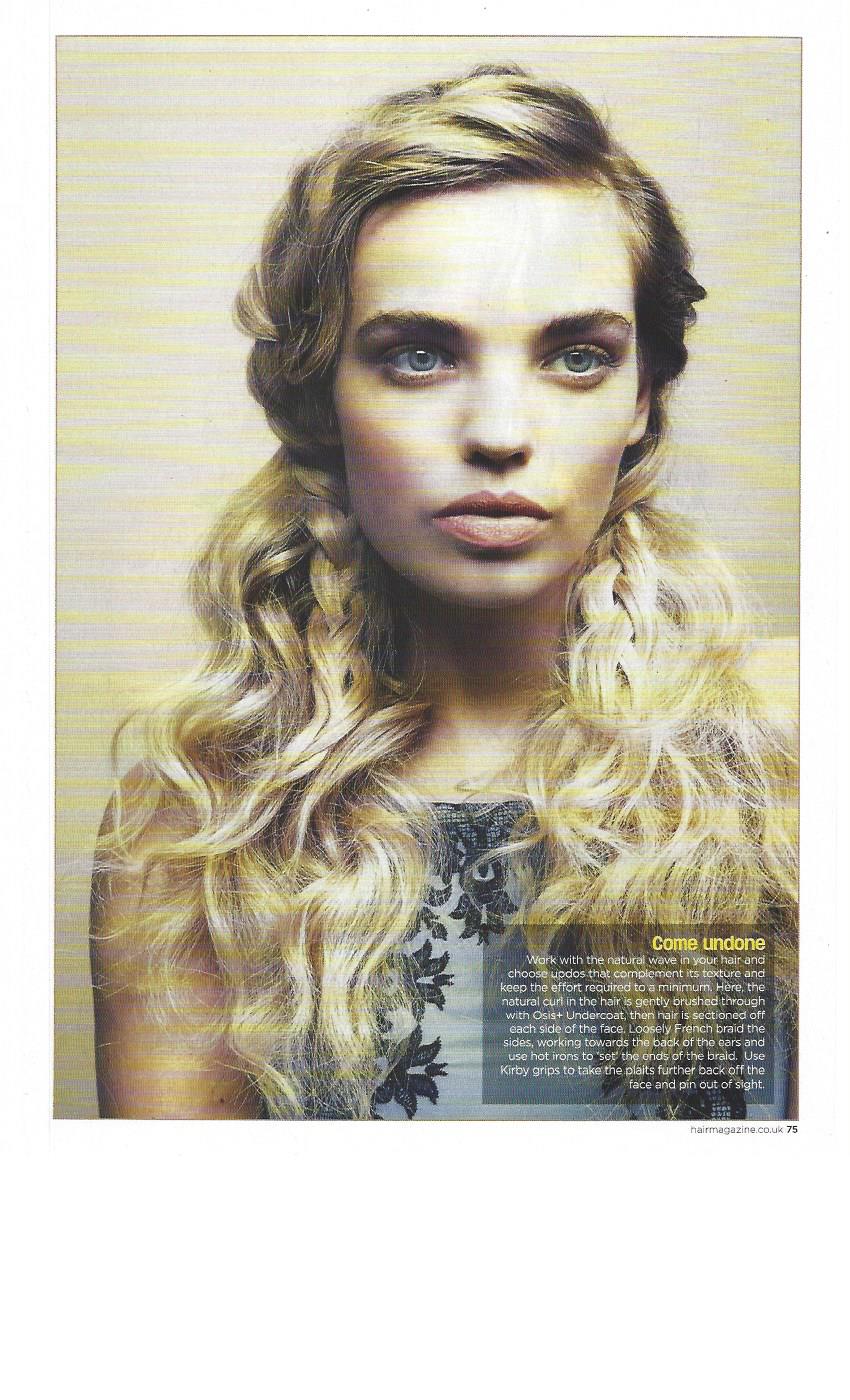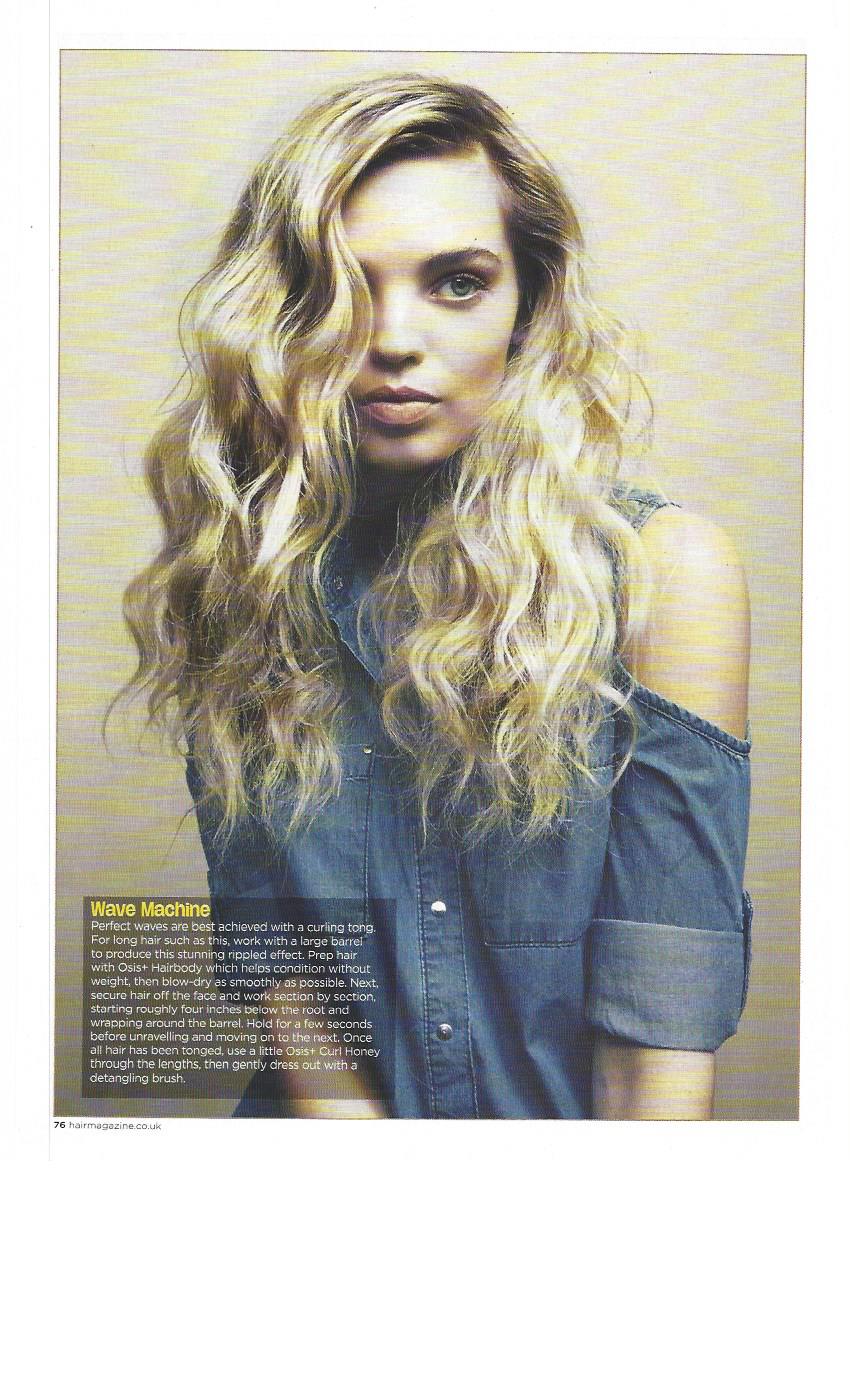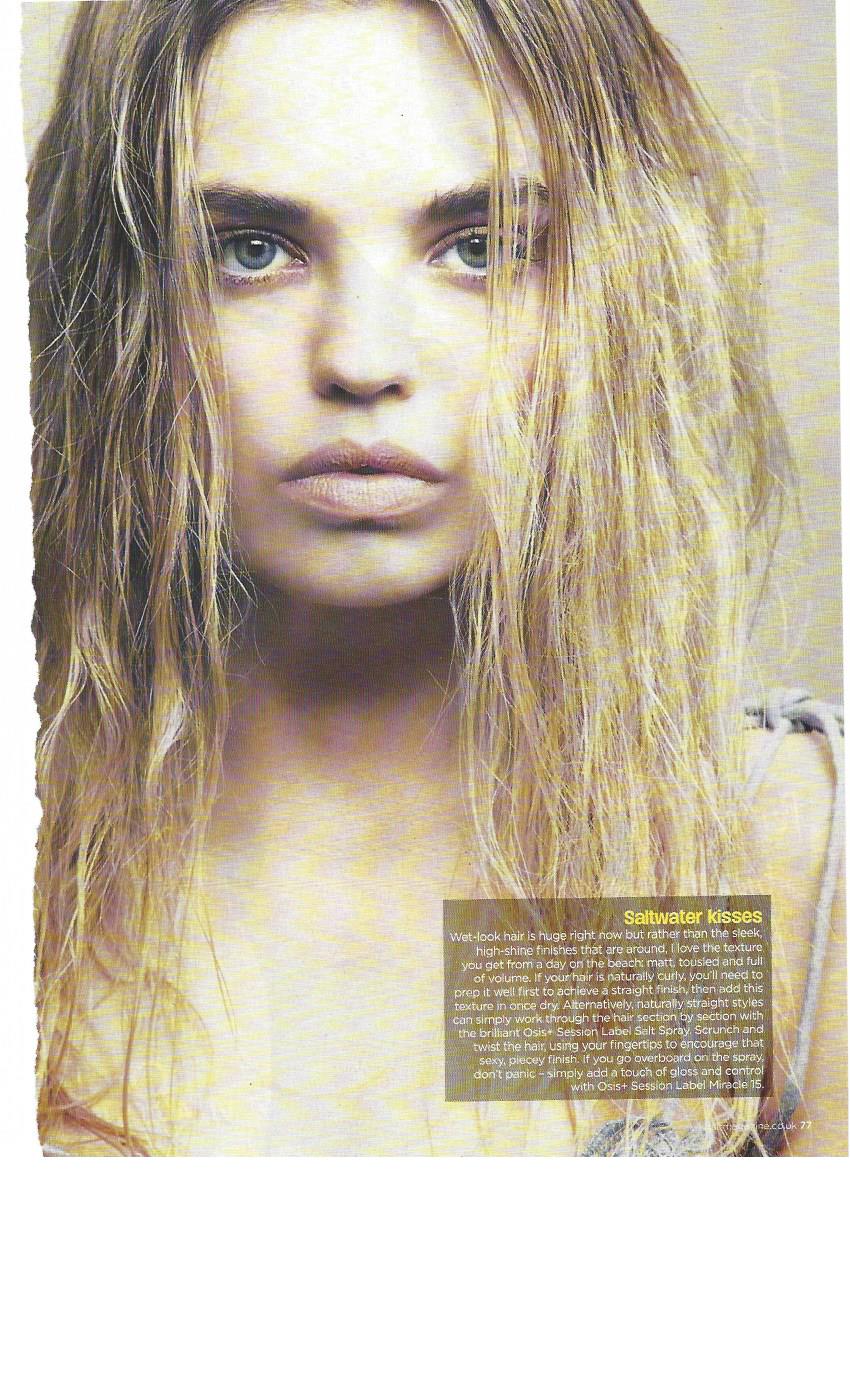 Charity work, Gloucestershire Echo, Gloucester Citizen, GloucestershireLive, BBC Radio Gloucestershire, BBC PointsWest
Cheltenham stylist Lorna Sales was so moved by the plight of London's homeless that she travelled to the capital to cut rough-sleepers' hair as part of a charity project. There she met Pummi the Homeless Barber who, when he was on the streets, learned to cut hair by watching barbers through shop windows. Lorna was impressed with his work, and that of charity worker Chris Hill, and she now regularly brings her guerrilla hairdressing to Trinity Church in Cheltenham, giving dignity to the town's homeless.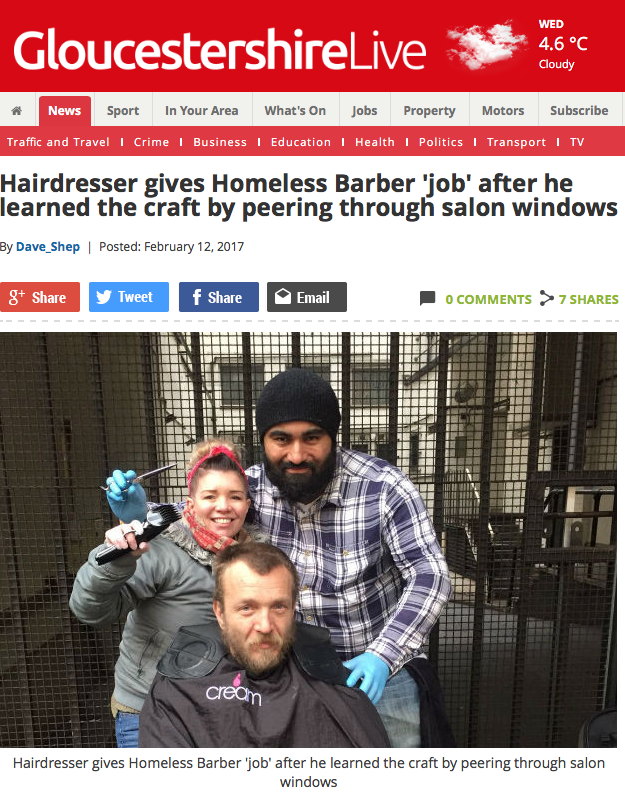 Spring Hair Trends, Cotswold Living
From icy KoolBlonds to 2017's new Genderless and Athleisure trends, Artistic Director Dean Brindley put together a stunning spring hair trends feature for Cotswold Living magazine, in conjunction with Schwarzkopf Professional. The pages looked incredible, and the cover was so striking - amazing movement and gorgeous hair.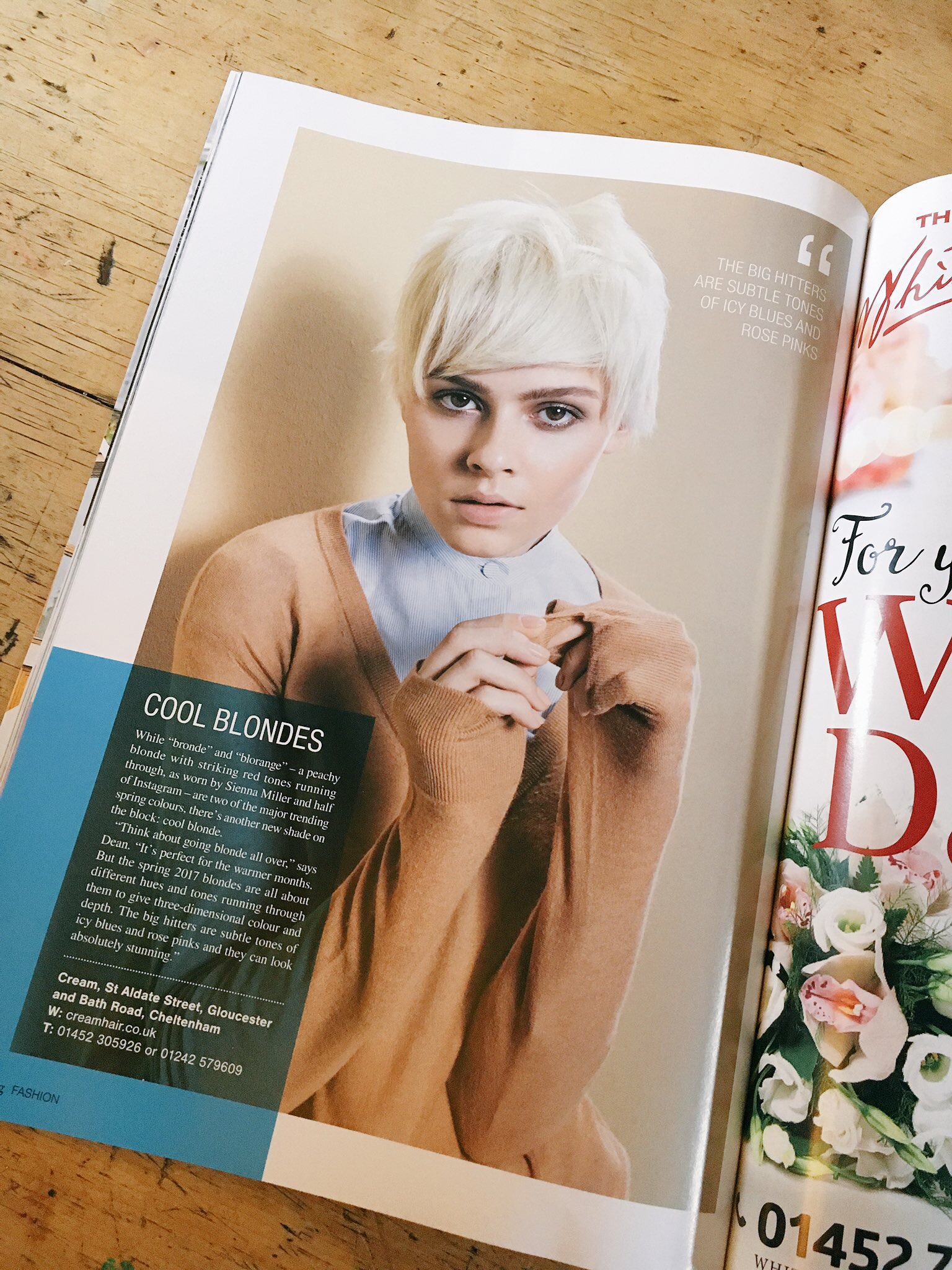 London Fashion Week Men's, GL Weekend magazine
MD Scott Smurthwaite and Artistic Director Dean Brindley travelled to London to work on Alex Mullins' Seventies-inspired collection for London Fashion Week Men's in January 2017. Alex - who has worked with the likes of Alexander McQueen and Diane von Furstenberg - launched his eponymous label in 2014 and is now stocked by luxury stores across the world. Dean and Scott spent hours prepping models backstage for the runway show, which featured large, bold, simple prints, heavy fabrics and lots of exaggerated pocketing.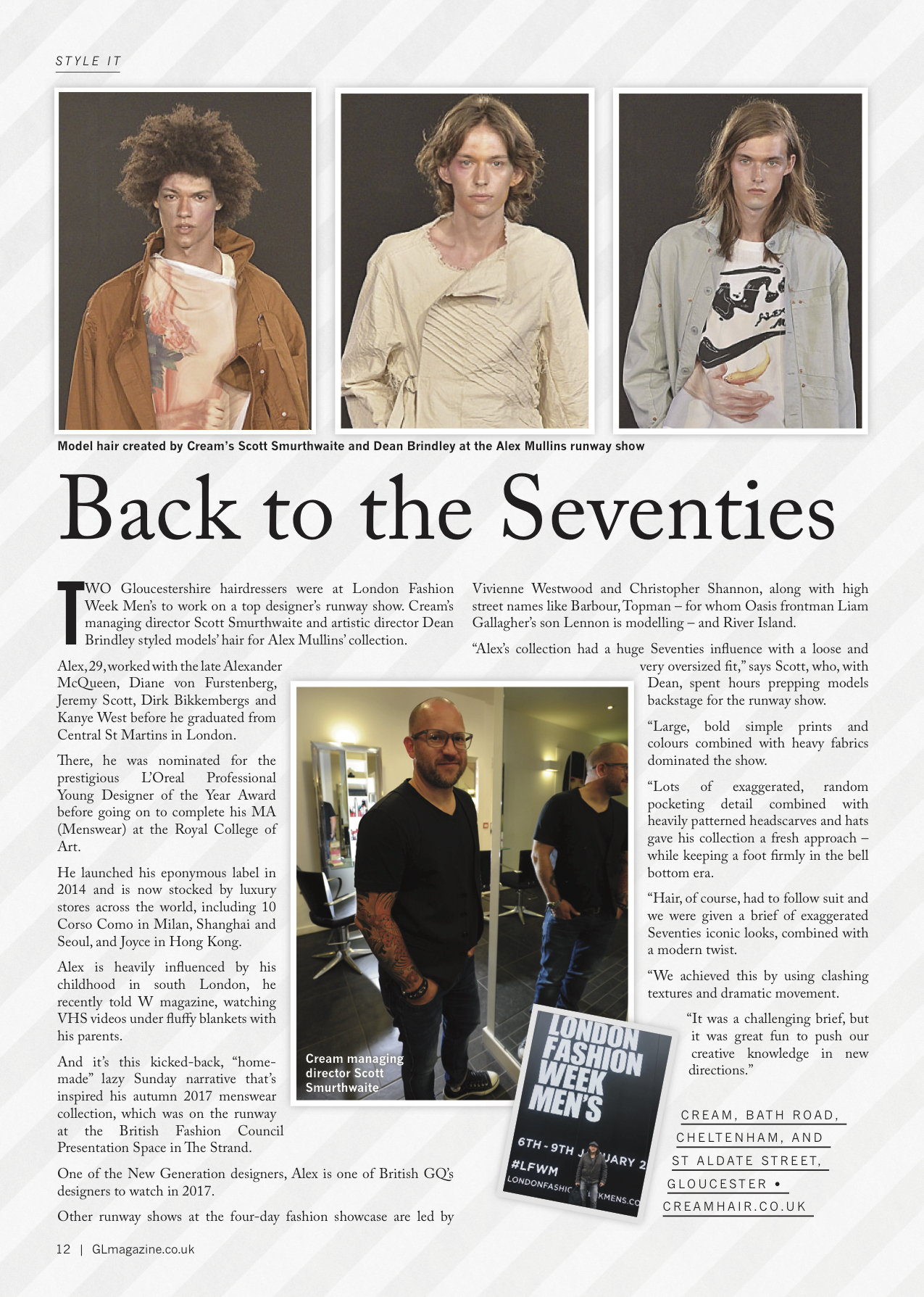 Party Hair Three Ways, Cotswold Life
The brief for Cotswold Life magazine's December 2016 issue was party hair, three ways. With model and client Holly von Bock - an interior designer from the Cotswolds - Artistic Director Dean Brindley created a classic Hollywood wave, a relaxed, undone up-do and a wild party look - perfect for cocktails with the girls.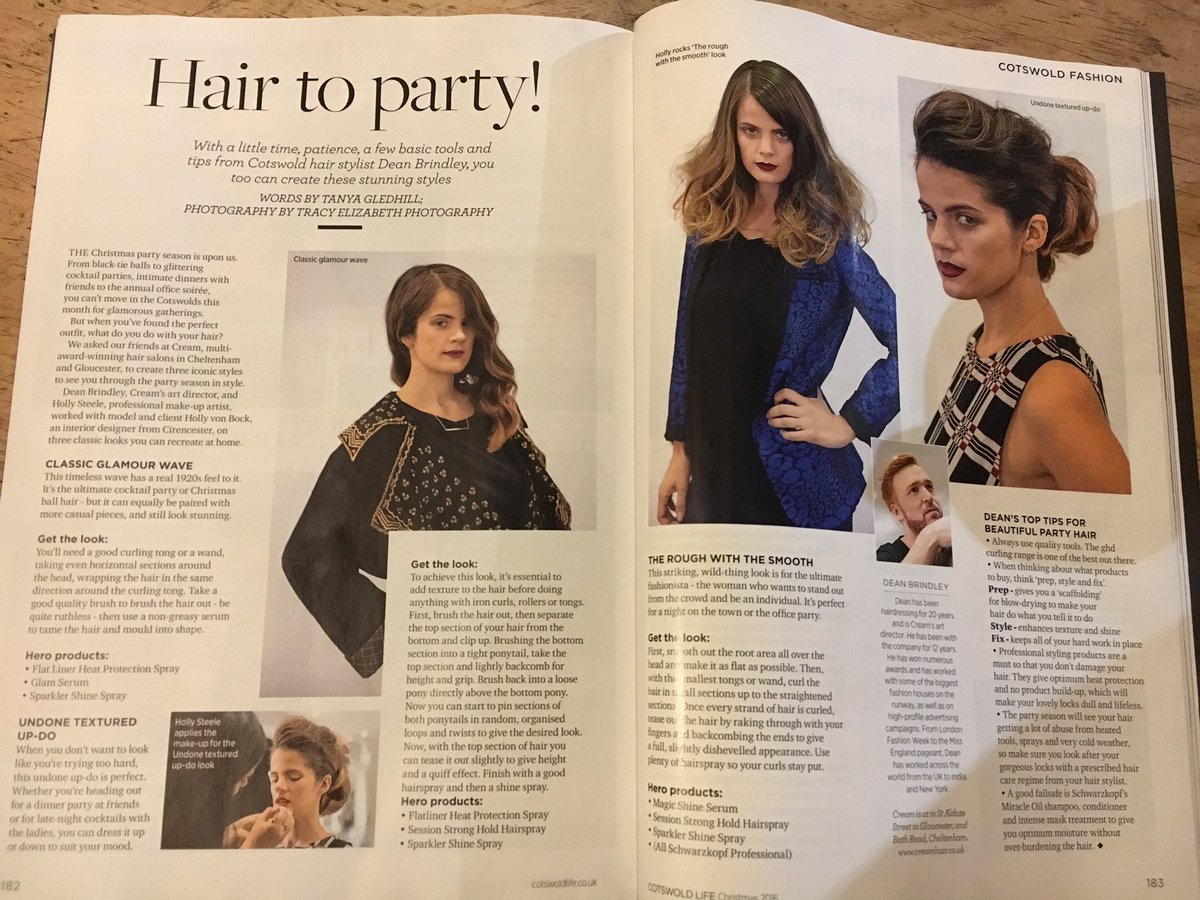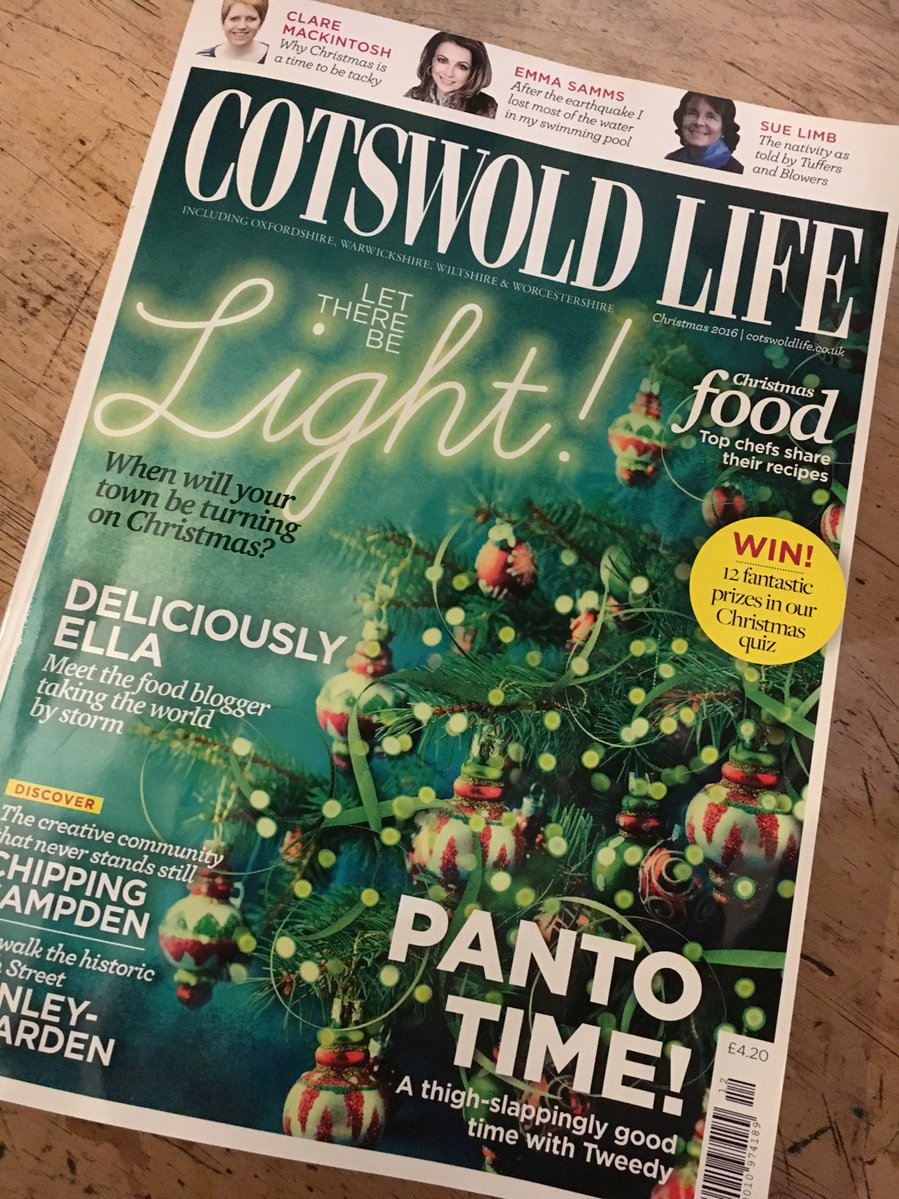 Dean Brindley appointed Artistic Director, Gloucestershire Echo, SouthWestBusiness, Punchline
Dean Brindley's appointment as Artistic Director after 12 years as salon director in Cheltenham attracted so much coverage from the regional press. He talked about his plans for the future, with a focus on staff training and development to continue Cream's award-winning work.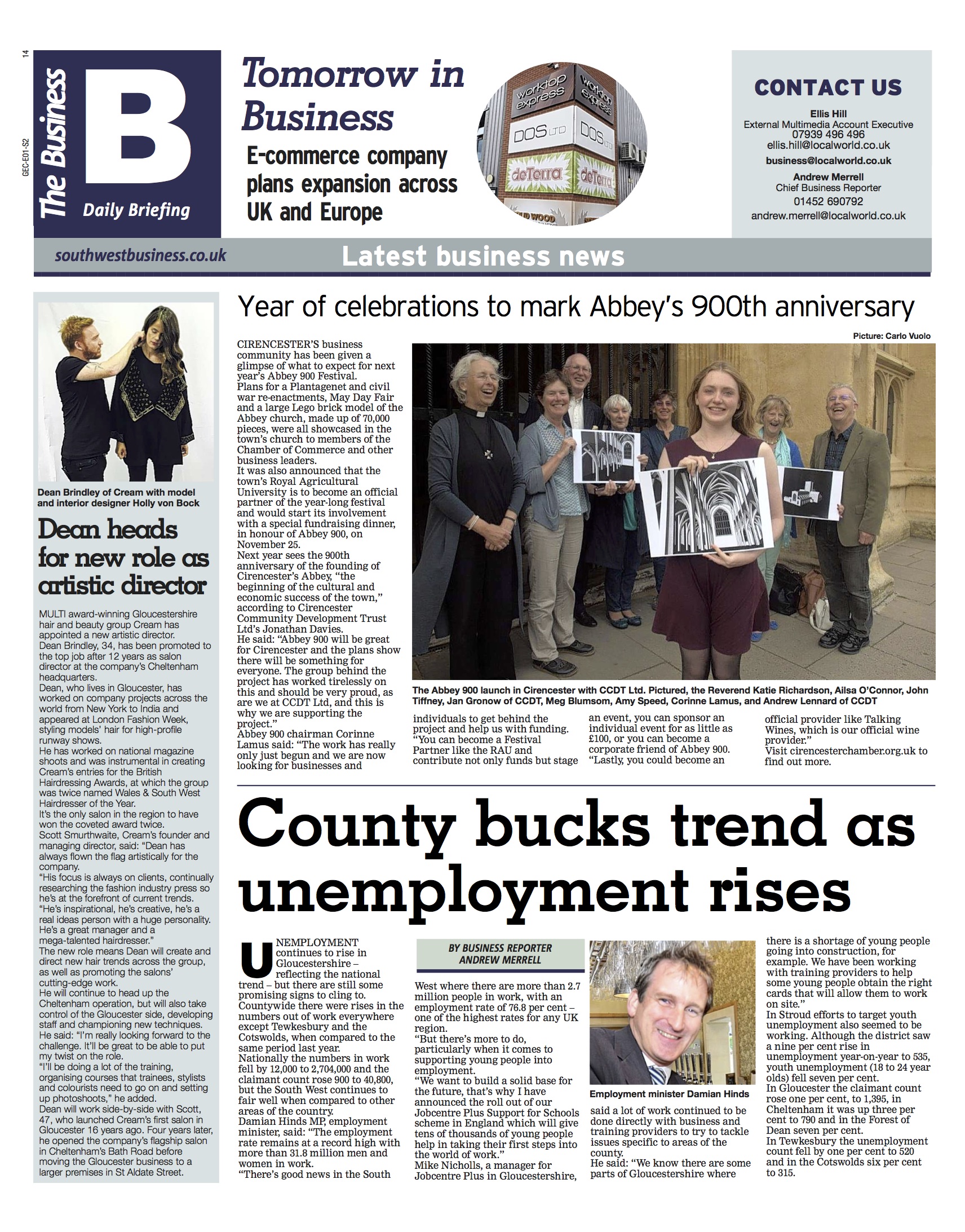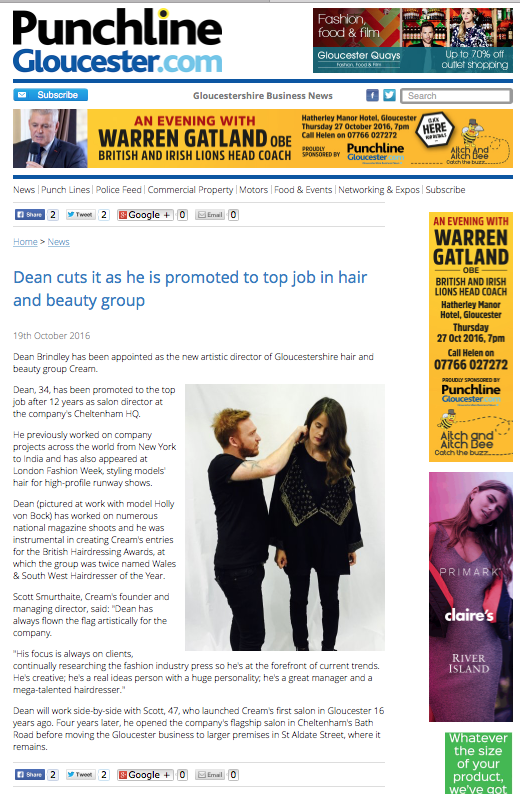 Party Hair
Our Gloucester salon team styled model Kylie for this shoot for Cotswold Essence magazine, creating a glamorous look for the party season.